Since the arrival of Covid-19, we have seen the importance of preserving our hygiene and healthiness both at home and outside. A clean home is where (usually) healthy people live. Here are our best tips for keeping your own home clean and cutting the chain of contagion.
1. There is no such thing as a 'deep clean' home.
First of all, the idea that you can "deep clean" a house is not true. 
Instead, the focus should be on "breaking the chains of infection". Lisa Ackerley, MD, explained, "Focus on cleaning and disinfecting the surfaces you touch regularly with your hands, while making sure to wash [your] hands when [you] get home."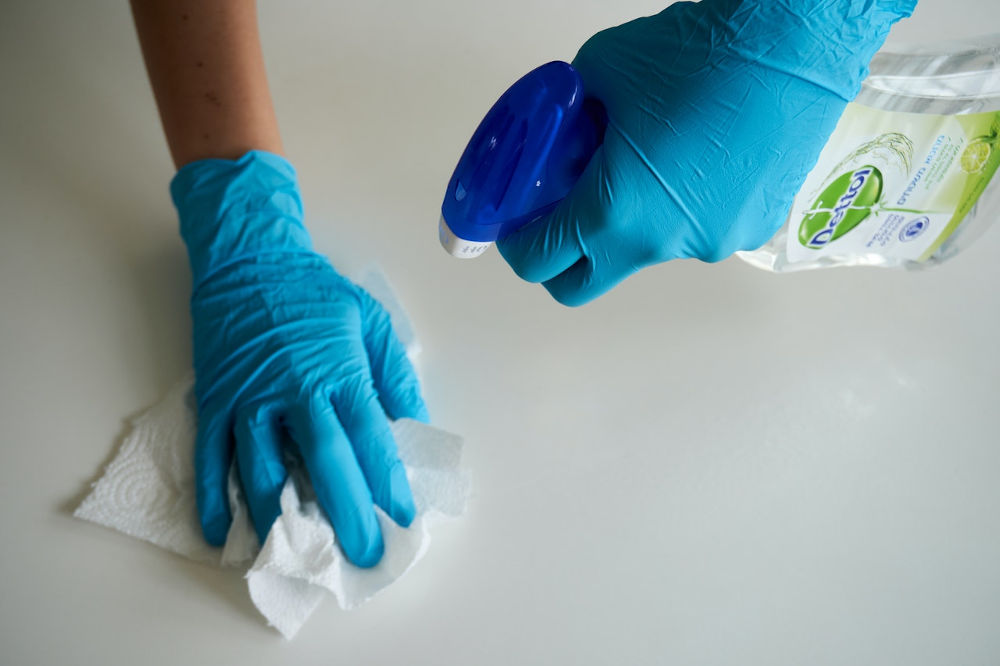 Your first port of call? The bathroom or kitchen sink to make sure your hands are clean. From here, wipe the following surfaces with antibacterial wipes:
Door handles
Handrails
Toilet cisterns
Commonly used kitchen surfaces
In fact, you can disinfect large surfaces around the house all you want and scrub and 'deep clean', but if you don't wash your hands, you're still infecting small surfaces that you touch regularly throughout the house. That also applies to your laptops and appliances.
That said, a great clean can do us a lot of good. The report explains the impact that cleanliness can have on our mental health: for many of us, a clean home improves our sense of well-being and has the added benefit of making it presentable to strangers. So, with this in mind, do a deep clean from time to time, but spend your day-to-day breaking the chains of infection by cleaning inconspicuous, but regularly touched, surfaces throughout your home.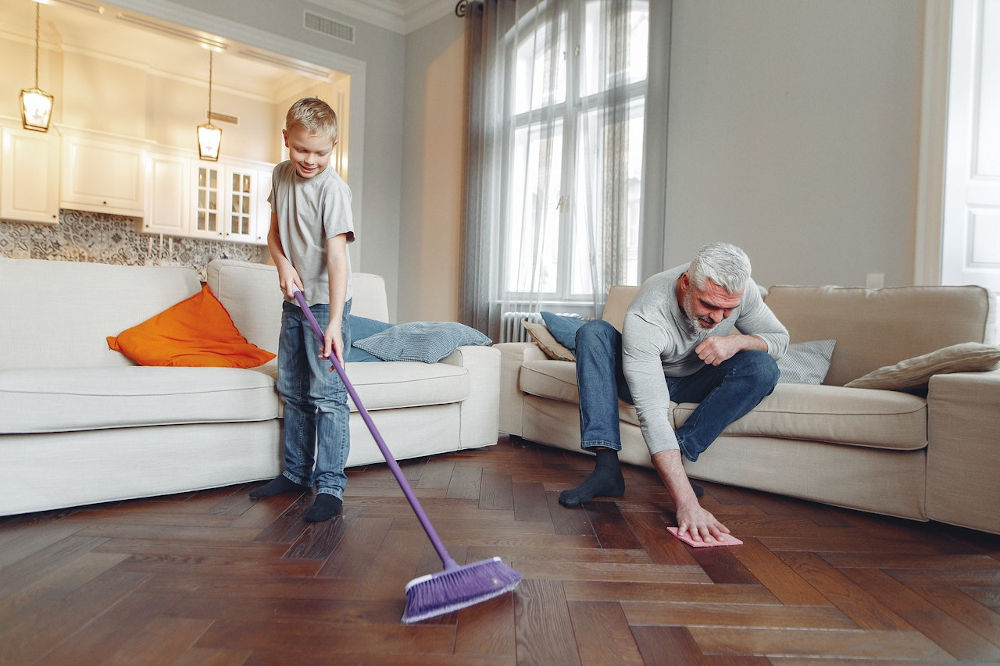 "Deep cleaning" is a broad term, of course, but it can involve vacuuming floors and mopping them afterwards; washing sofa slipcovers; taking carpets to the cleaners. These are all perfectly good chores, especially if you have children playing on the floor, but they don't need to be your first line of defense.
2. Take off your shoes when you come in.
This is an easy one that we can all start doing right away. Simply take off your shoes when you come in and leave them at the door. Shoes pick up bacteria from the outside world, just like your hands. So, as we said, go ahead and wash your hands right away: this simple measure can make all the difference in the world and make you safer in your own home.