Whether they are made of sisal, seaweed, hemp or jute, rugs made of natural fibers have become an object of desire, and you will definitely want to use them in your home!
There are many reasons why natural fiber rugs have become an object of desire in interior decoration:
Easy to care for.
"Eco friendly.
And they go with a multitude of decorative styles.
They are especially suitable for beach house decoration, however, they are so versatile, that they combine perfectly in apartments with a Nordic decoration, in the decoration of country houses with a rustic decoration and, of course, in houses, hotels and villas, with a Mediterranean decoration or a boho chic decoration.
Rugs made of natural fibers: sisal and jute
Natural fiber rugs are woven from fibers extracted from plants: sisal, bamboo, seaweed, hemp and jute. Clearly, the trend in interior decoration is to go for natural materials: linen sheets, wool blankets, wooden cutting boards, wicker furniture, natural fiber lamps, wicker baskets, bamboo furniture … and of course, rugs made of jute, sisal and other natural fibers.
And we couldn't be happier!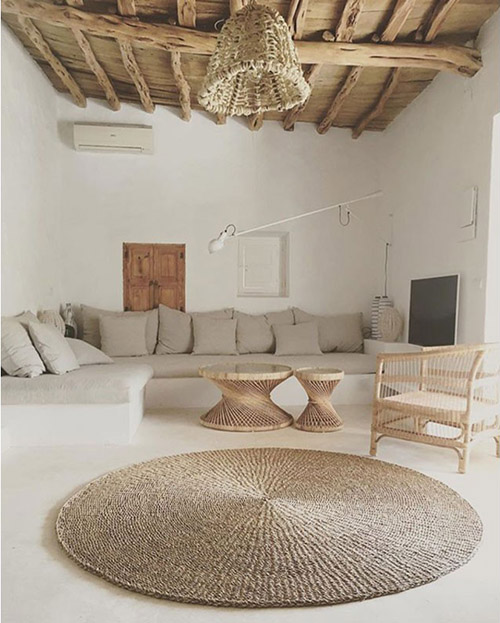 Photograph Bloomingville.
Round rugs offer you many more possibilities than rectangular or square rugs:
They fit easily in interiors with curved, irregular or narrow shapes.
They work wonderfully to soften square or geometric spaces.
They can help a small room look much larger and open.
They stand out much more than rectangular or square rugs.
And they're perfect for making them serve as a focal point.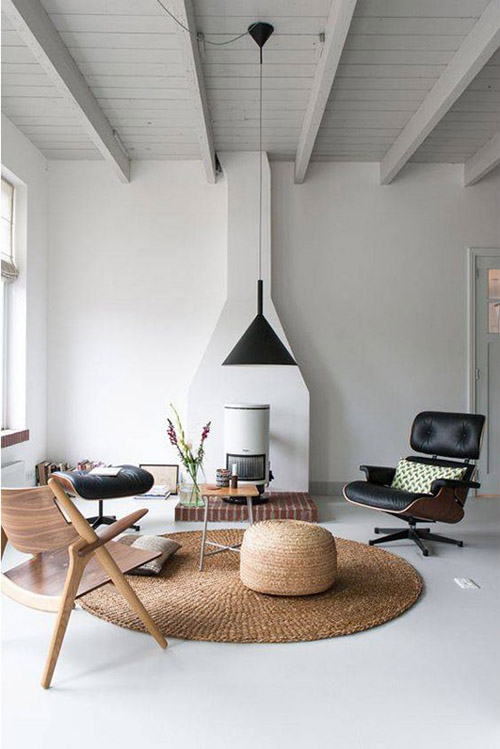 Jute and sisal rectangular rug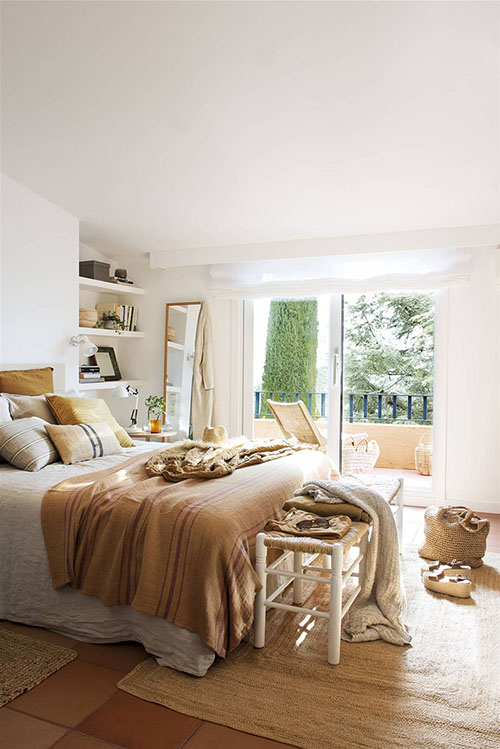 Photography pufikhomes.com.
Rectangular or square rugs also have their advantages:
In dining room decorating, it is very pleasing to the eye to have the dining room rug reflect the shape of the table; long and narrow it will look much better with a rectangular rug.
In living room decorating a large, rectangular living room rug will help you establish and delineate the different spaces within the living room.
And in bedroom decorating, in addition to adding color, texture and personality to your room, a bedroom rug will give you a surface to walk on when you get out of bed.