Over the past year, working from home has become the norm, with Covid-19 restrictions in place forcing us to stay indoors altogether or simply avoid the boardroom and office. 
Whether you're excited about the idea (or not so much), if you've spent the last twelve months leaning on the kitchen table or hunched over your laptop on the couch, then it's time to take things to the next level. Successful home working requires an environment conducive to productivity, not one where the kids can interrupt you to play, or where the refrigerator and TV are within arm's reach, and that means creating a dedicated home office for yourself is essential. The good news is that home offices don't have to be boring, and the beauty of having control over your own space is that you can design and decorate it entirely according to your own tastes.
Here, we take a look at what it takes to create the ultimate luxury office space in 2021 to optimize productivity, update your aesthetic and transform it into a space you'll love.
1. A minimalistic approach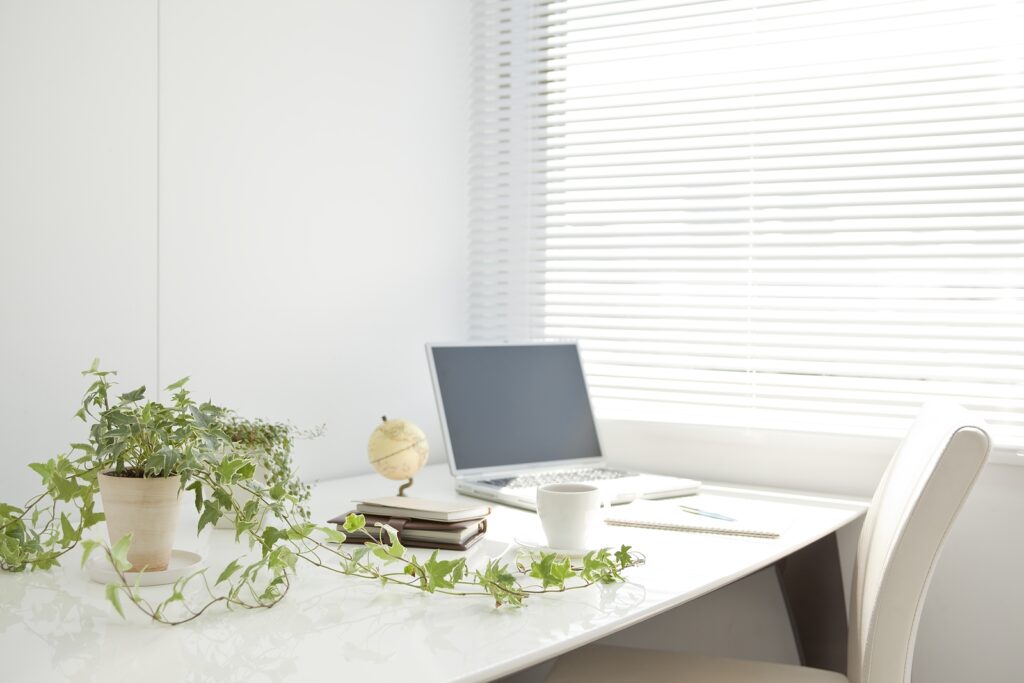 Studies show that a clean and tidy office helps us concentrate and work more efficiently. So, from the start, plan your home office layout so you can keep your desk as uncluttered as possible. 
The cleaner, the better: you don't want items such as inkjet cartridges, paper, your printer or files and stationery in plain sight, nor do you want clutter to create the wrong impression during important virtual conferences and meetings.
But, of course, you'll still need these items to be accessible, so invest in a desk that can include a decent set of drawers so you have plenty of space to organize and store them neatly.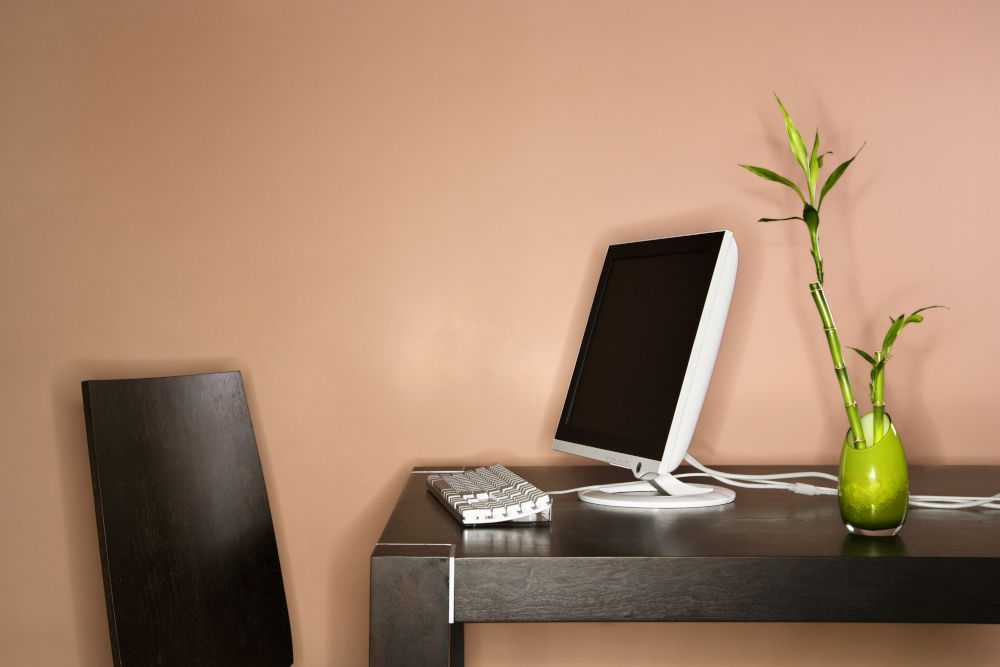 If you don't have enough workspace to easily spread out what you need to complete your daily tasks, then the workday can quickly start to feel stressful, so invest in a large, expansive desk to ensure you have all the space you need.
If space is tight, consider buying a desk that has panels that you can occasionally fold out when you need to spread out. Choose a high-quality finish that is easy to maintain: wood is a good choice and is timeless. There are some beautiful, unique antique wood desks available if you know where to look; plus, if you choose wisely and take care of it, there's a chance it will even increase in value over the years you own it.
3. Luxury home office lighting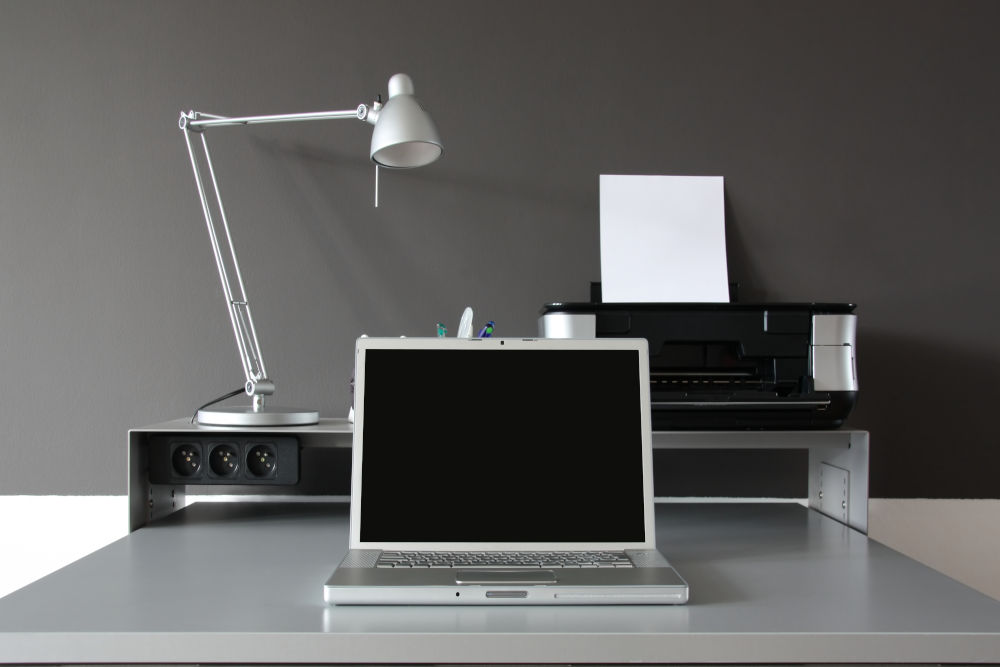 In any office, choosing the right lighting is critical. Your space should be bright enough so you can continue to work effectively in the winter months and as flexible as possible so you can adjust it to the time of day and night and change it seasonally as needed. A striking or antique lamp will be a sophisticated addition to your room, but make sure they are dimmable and do not cause glare. An overly bright office space, artificially speaking, can be just as bad as a dark one and can make you feel just as tired and drained, so pay special attention to this element of your setup.
4. Somewhere comfortable to sit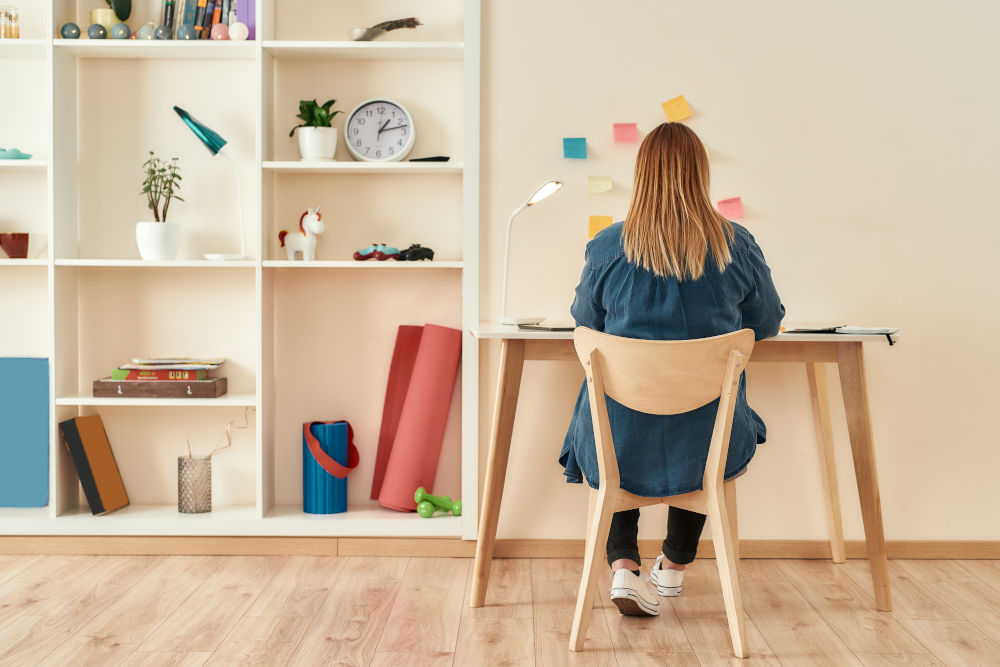 For the sake of your back, you should definitely invest in a good quality office chair. Modern chairs are usually the best because they can be adjusted to fit your height and shape and help you maintain good posture.
The leather or faux leather look is a good choice for a sophisticated luxury office. Choose one with an extendable footrest so you can sit back and relax while reading and researching, or when taking that much-needed coffee break.