Fendi's cute and fun "Basket" bag is made from recycled plastic and is a nod to the plastic shopping baskets of the 1980s.
The "Basket" bag, which was first presented at Fendi's Spring Summer 2021 collection show, is made from 100% recycled PVC, and comes in five different colors (yellow, pink, light blue, orange and white) and two sizes (medium and small).
Both offer enough space for your essentials: phone, keys, sunglasses, wallet, face mask, hand sanitizer, and can be carried in the hand using the two handles with leather closure or worn over the shoulder with a strap.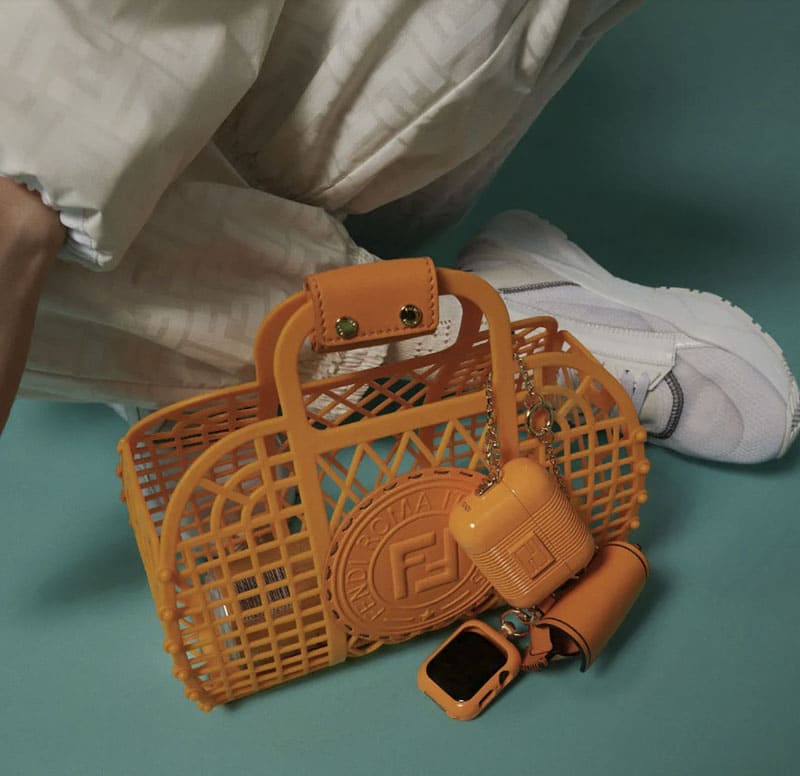 Cesta Fendi – Photographies by Fendi.
Designed by Silvia Venturini Fendi and enriched with Fendi's iconic details (the FF leather stamp, the Fendi signature print on the bottom and a leather closure with buttons), the Fendi "Basket" is the perfect summer bag.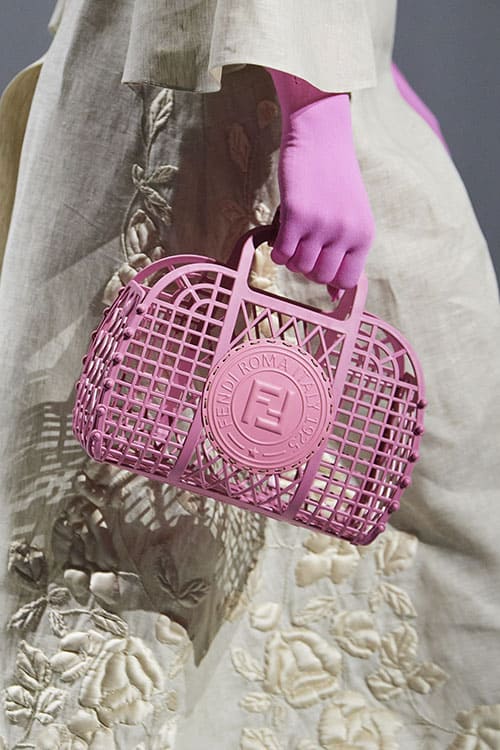 Fendi basket in pink color.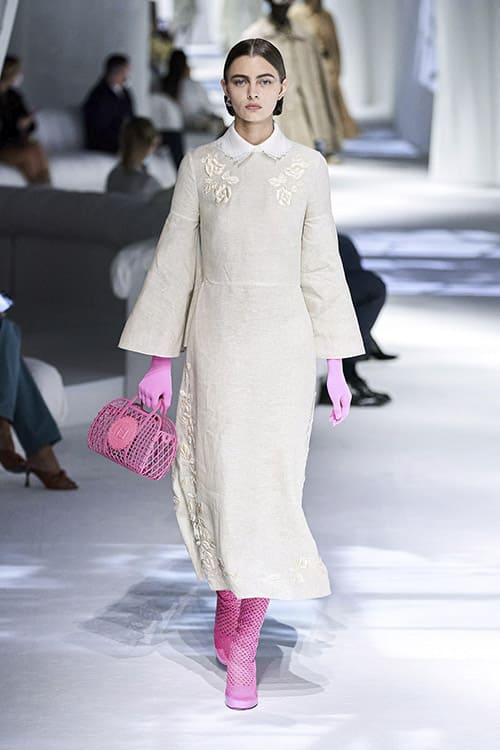 Fendi basket on the catwalk of the Fashion Show.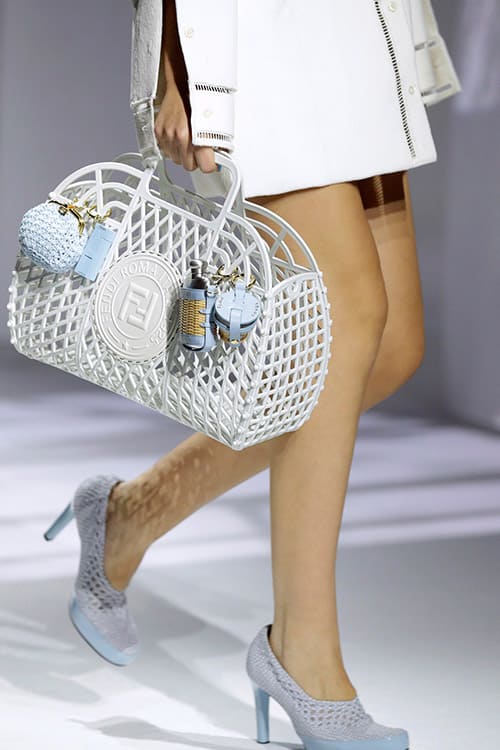 Fendi basket with hanging accessories.