Saint-Tropez is a former fishing village made famous by the actress Brigitte Bardot, and every summer, it attracts jet-setters from all over the world.
We propose 4 dream hotels for you to make a luxury getaway this summer to Saint-Tropez.
1. Lou Pinet
Lou Pinet has just discreetly opened its doors a stone's throw from the Place des Lices. This new five-star hotel has everything we can dream of in summer: a huge pool with a beautiful view of a garden created by landscape designer Jean Mus, a spa, a restaurant, and coquettish rooms decorated by interior designer Charles Zana.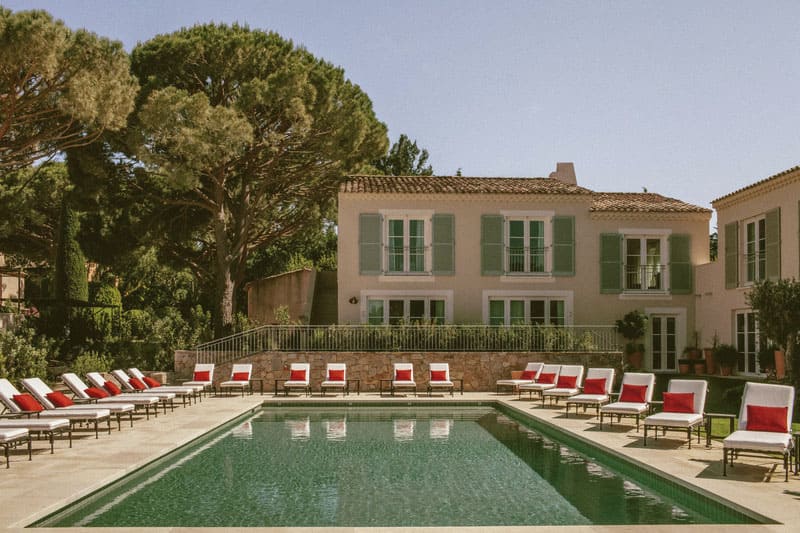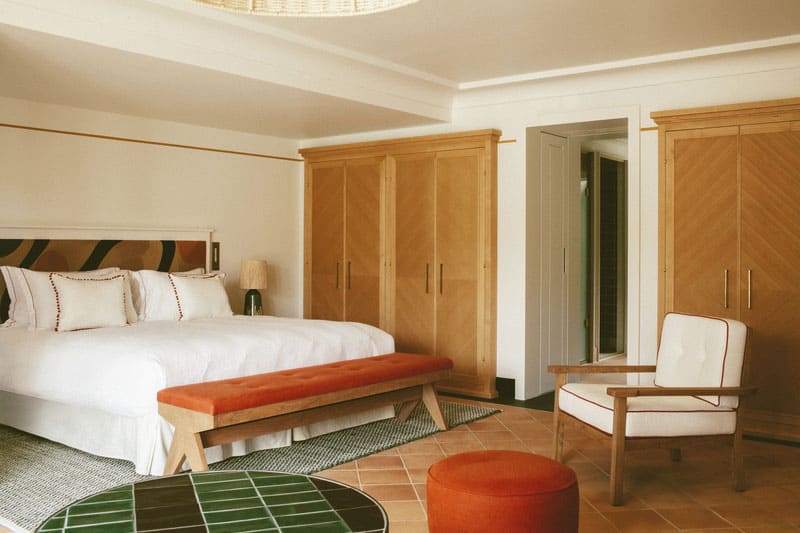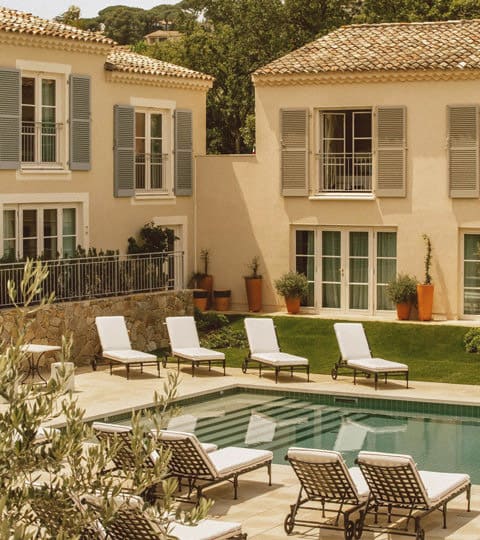 2. Le Cheval Blanc
Facing the Bouillabaisse beach, this pure luxury setting, signed by LVMH, has been completely decorated by Jean-Michel Wilmotte. Your program? Sunbathing by the pool, swimming in the sea on the private beach, lunch on the tree-lined terrace, relaxing treatments at the Guerlain spa, dinner at the Vague d'Or, the gourmet restaurant of chef Arnaud Donckele… Here, nothing is left to chance.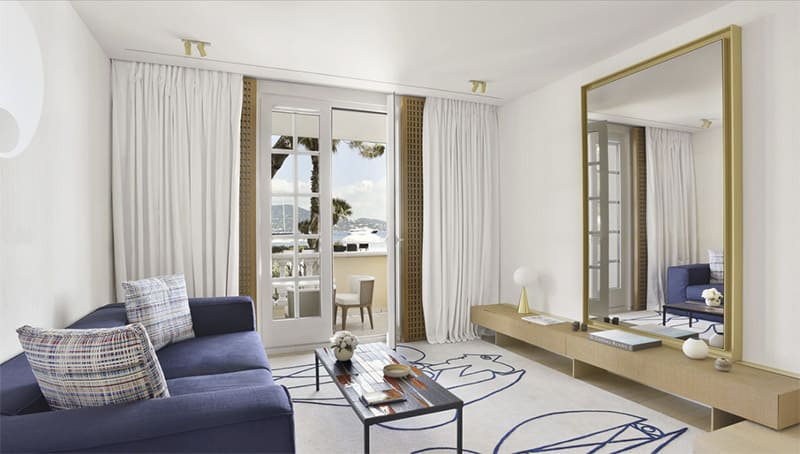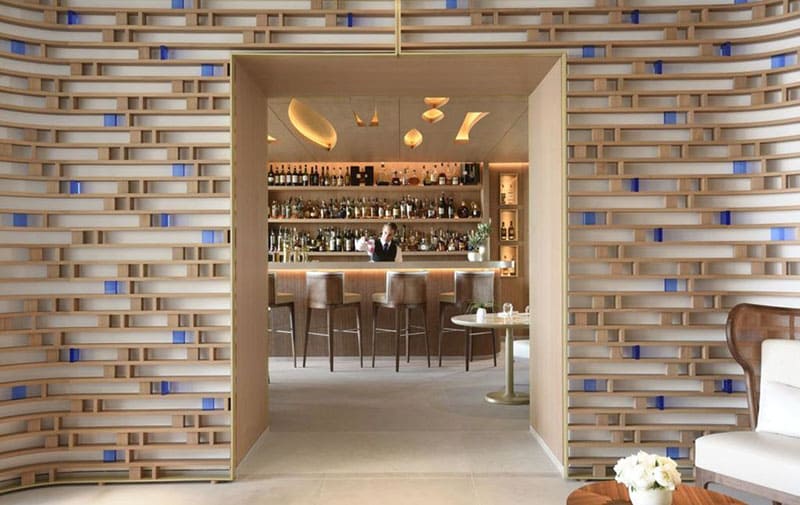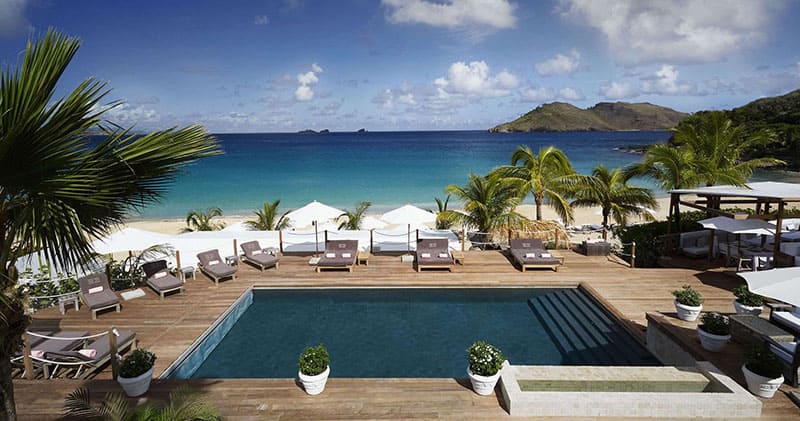 3. Epi 1959
While remaining faithful to its decidedly 1960s DNA, the Epi 1959 was recently renovated by Monica Damonte. Meanwhile, the famous landscape designer Madison Cox, who designed the Majorelle garden in Marrakech, has reinvented the garden in a decidedly Provençal spirit. His program? Tennis matches, dips in the pool, lunches, grilled prawns, aperitif facing the sparkling Mediterranean… A true little paradise on the Côte d'Azur.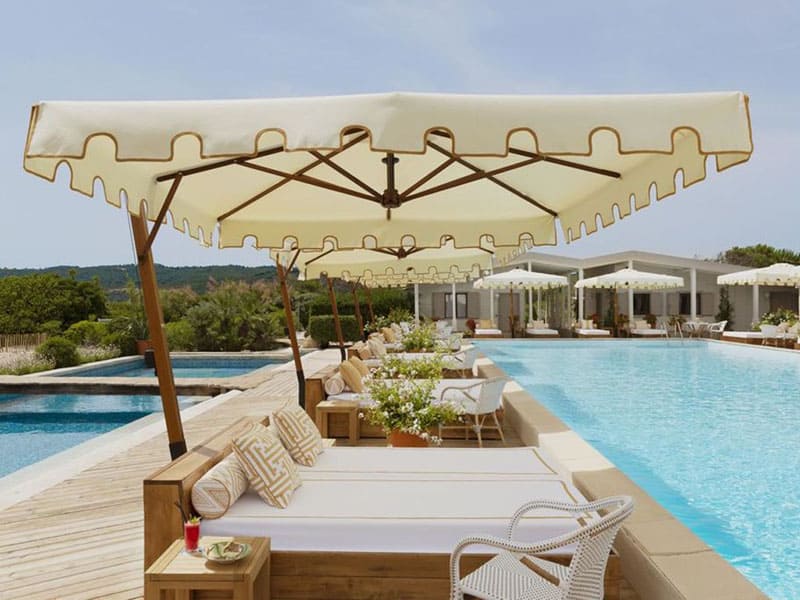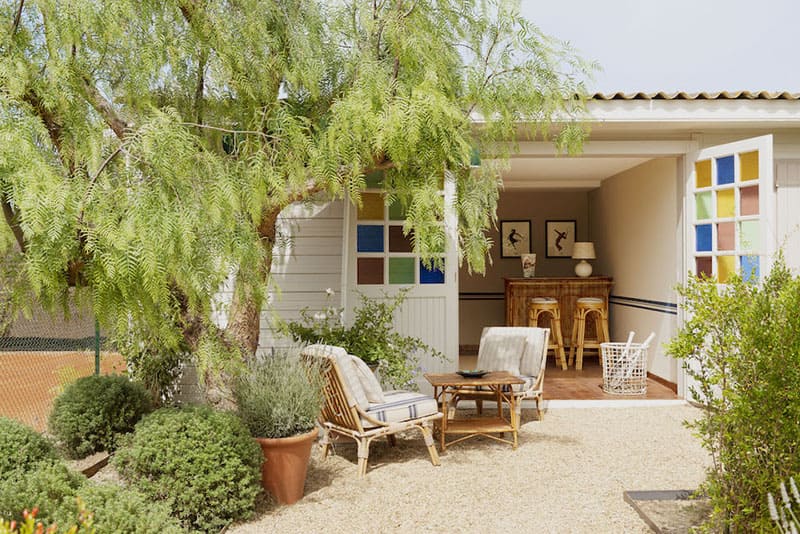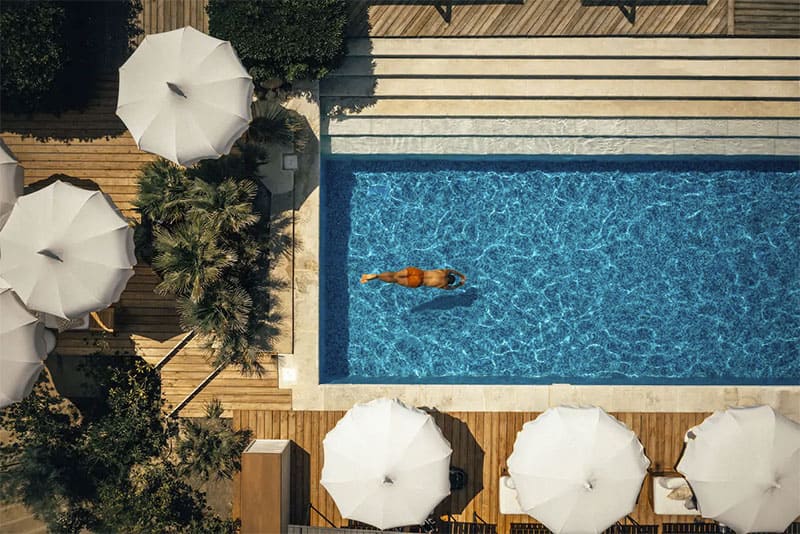 4. Lily of the Valley
A stone's throw from Saint-Tropez, Lily of the Valley is Philippe Starck's first project on the Côte d'Azur, whose source of inspiration was none other than the hanging gardens of Babylon, Provençal abbeys and the design of Californian villas. 44 cozy rooms and suites, a giant spa offering a series of wellness retreats and detox cures, an organic restaurant focused on local gastronomy… and beautiful local beaches.